Aboriginal TV and radio stations
A comprehensive list of Aboriginal radio and TV stations, including NITV.
Close this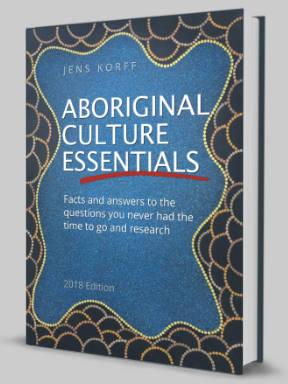 Wishing you knew more about Aboriginal culture?
Search no more.
Get key foundational knowledge about Aboriginal culture in a fun and engaging way.
This is no ordinary resource: It includes a fictional story, quizzes, crosswords and even a treasure hunt.
Stop feeling bad about not knowing. Make it fun to know better.
Aboriginal radio
Aboriginal radio stations
How many Aboriginal radio stations do you think broadcast in Australia? You'll be surprised to find many more than you had expected, some of which have been broadcasting into Aboriginal communities for many years.
National Indigenous Radio Service
The National Indigenous Radio Service Limited (NIRS) is a national program distribution service that delivers four radio channels of content produced by Aboriginal broadcasters via satellite distribution and via the internet.
Operating from a central hub in Brisbane, NIRS receives programs from a majority of the 180+ Aboriginal broadcasting services across Australia.
NIRS schedules these programs for broadcast either live or pre-recorded. In turn, community broadcasters who seek quality national radio content can select and place NIRS programs to complement their own services.
Aboriginal songs for community radio program makers
Amrap's AirIt is a community radio music catalogue and distribution service and a good guide to what's currently being aired.
Community radio is the biggest promoter of Aboriginal and mainstream Australian music. The federal government in 2012 stopped funding the AIRIT programme, triggering widespread anger from the Australian music industry and community broadcasters. It has since restored funding of $2.4 million.
Any Australian community radio program maker and station library coordinator can apply for a free account to order customised CDs containing the music they want to broadcast at no cost to them or instantly download the music.
Aboriginal television
National Indigenous Television
National Indigenous Television (NITV) is Australia's first 24/7 Aboriginal television channel. It is funded by the Australian government.
Since 12 December 2012 NITV has been available nationally free of charge on digital channel 34, linked with the Special Broadcasting Service, SBS.
The station's staff is about 70% Aboriginal or Torres Strait Islanders.
Based in Alice Springs, NT, NITV officially launched in July 2007 after many years of planning and negotiating [[#1 'NITV free for Sydneysiders', National Indigenous Times 30/10/2008 p.11]] and is viewed by at least 250,000 Aboriginal people each day [[#2 'Uncertainty for NITV 'cruel'', Koori Mail 472 p.6].
The service was first available only from Alice Springs based Imparja TV and in remote communities across northern Australia from the Torres Strait to the Kimberley in Western Australia.
In October 2007 NITV began broadcasting on Pay TV through Austar (2.4 million homes) and Foxtel (1.4 million) on the basic package, i.e. without additional cost to subscribers of these commercial providers.
NITV's most successful shows are The Barefoot Rugby League show and the Marngrook Footy Show.
See www.nitv.org.au for more details.
Imparja Television
Imparja Television was established in 1987 after the Central Australian Aboriginal Media Association (CAAMA) applied and won the Remote Commercial Television Service (RCTS) license for Central Australia. It receives funding from the government's Indigenous Broadcast Program.
'Imparja' is the anglicised spelling and pronunciation of the word Impatye, meaning tracks or footprints in the Arrernte language of the Alice Springs region. The founders, directors and shareholders of this independent free-to-air television broadcaster are all Aboriginal.
The station started operations in January 1988 to an audience of 62,000. It now covers 3.6 million square kilometres over 6 states and territories (NT, SA, TAS, QLD, NSW and VIC) with more than one million resident viewers and about 3 million tourists. [1]
Imparja's programs are primarily in Aboriginal language, promoting Aboriginal culture, values, health and education.
First Nations Broadcasting Australia
First Nations Broadcasting Australia (formerly Aboriginal Broadcasting Australia) is an Aboriginal-owned and controlled television network located in Darwin, Northern Territory.
It operates 24/7, free to air, digital television channels Aboriginal TV Channel 41 (Aboriginal programs), Tourism TV Channel 42 (local, national and international tourism programs), Education TV Channel 43 and TV NT Channel 44 (Northern Territory programs). It also operates three radio stations.