Close this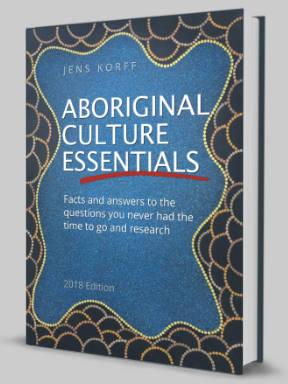 Wishing you knew more about Aboriginal culture?
Search no more.
Get key foundational knowledge about Aboriginal culture in a fun and engaging way.
This is no ordinary resource: It includes a fictional story, quizzes, crosswords and even a treasure hunt.
Stop feeling bad about not knowing. Make it fun to know better.
Oh no, you did it!
I knew it! We humans are hard-wired for curiosity. We naturally want to learn and explore. That's why this website exists, after all. And whenever there is a little mystery, our brains seek to solve it. And I guess that's why you're here.
I love to share, not only what I've learned but also the cool and helpful tools I'm using. [1] Just be careful when you click...
Organising your documents
I document a lot – all the news articles that I use, the invoices I receive, texts I write and reminders I need.
For all of this I use Evernote, a note-taking software I use on my computer, phone or via a browser while travelling. The software has finally shedded some persistent formatting issues and helps me stay organised with my digital documents. It even scans PDFs and images for text so I can search all PDFs I've saved. Cool!
A better bank
When the big four banks went through their scandals I decided to go with another bank and haven't looked back since. ING had a pleasant and pain-free onboarding process and their web interface is very clean. But the best bit is that they reimburse your overseas conversion fees and offer a competitive savings rate.
Want to make $100 in a few minutes? Go to ing.com.au/everyday, open a new Orange Everyday account and enter EPL125 in the promo box at the end of the online form. Valid until 30 June 2020.
Technology & office
When I upgraded my phone I had no idea that I had used the same supplier that supplied my previous phone – Kogan. I just like that they're of reasonable size (as someone said, "they can't run away easily"), have competitive prices and that their customer service responded quickly to my pre-sale questions. (Agent Explorer, if you click this Kogan link you'll get $5 credit for free.)
Handling email subscribers
For several years I was "driving a Holden" with the software that handled my subscribers: designing the emails, putting together sequences, keeping track of unsubscribes or email updates etc.
But since switching to ConvertKit I just love to login each time I need to do subscriber work. It is well designed and supports my workflows well. Yes, it's not cheap – but you get what you pay for (you know what I mean if you've ever driven a Mercedes). Their customer support team rocks, and you can test the waters with their free plan (includes your first 1,000 subscribers).
My content management system
Many years ago, when I selected my first CMS, I picked one that had a good reputation on a site that compared CMS security issues. (Mind you, the list for WordPress doesn't end!)
For my second and current CMS, I revisited that site and found that Craft CMS also has an excellent reputation. But not only that, I like it because it's well designed, a pleasure to work with and write template and styling code for.
E-learning course
My foray into e-learning is still in its infancy. The Teachable platform offers a free starter plan (which attracted me to try things out) which allowed me to get started with a short course without having to worry about how to manage students and completions. And if you subscribe to their newsletter they'll teach you heaps as well – if you're teachable, that is.
Internet provider
I've been with FuzeNet for several years now. Not so long ago they switched (I think all) their plans to unlimited data. Uptime is excellent and on the rare occasion I spoke to their customer service they wee very helpful and professional.
Secret tip: If you use this link to sign up with them you'll get a $50 eGift card for free!